Leading Manufacturer of aluminium house foil rewinding machine, foil rewinding machine, automatic foil slitter rewinder, Aluminum Foil Slitting Rewinding Machine Supplier India
We manufacture and supply aluminum foil slitting rewinding machines made from high-grade raw materials. Aluminum foil Slitting machine is used for slitting good quality aluminum foil to be used in many industries for packaging delicate food items and much more. 
Aluminum Foil Slitting Rewinding Machine are designed specifically to meet the slitting requirements of aluminum foil in various industries. It is designed to slit aluminum foil to create aluminum blister foil. The slitting machine comes with a manual rack system. The manual rack system is a PLC-based servo drive arrangement fixed in the machine for the automatic cutting process. 
Aluminum foil is widely used for packaging various products, as it provides a complete barrier to light, oxygen, moisture, and bacteria. It is extensively used in the food and pharmaceutical industries. It is widely used to protect more delicate foods. Therefore, an aluminum foil slitting rewinding machine is mostly preferred in the food processing industry.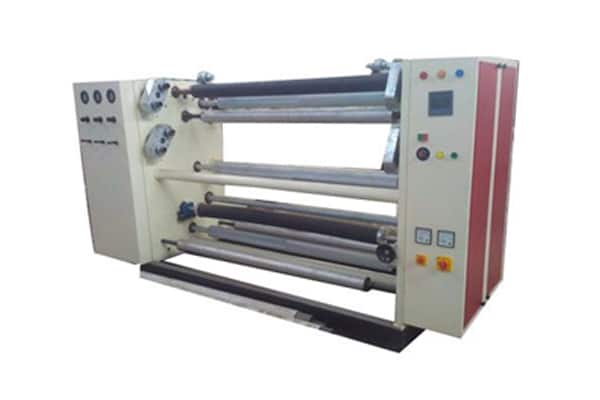 The minimum capacity of an aluminum foil slitting rewinding machine is 20mm roll widths. It has a specialized mechanical rack system to cut the roll size of 2mm tolerance.
Versatility features of the aluminum foil slitting rewinder machines:
Aluminum foil is slitted to make different types of small size rolls in the aluminum foil slitter rewinding machine. Then, these rolls go into the machines for making foil. The aluminum foil slitter rewinder machines are capable of slitting aluminum foil of any thickness. These machines can be customized as per consumer requirements.
Ocean international is the leading manufacturer and supplier of slitting machinery, rewinding machinery, extruder machinery, plastic machinery, plastic packaging machinery, face mask machine manufacturer, folded face mask making machine, nonwoven mask machine manufacturer, and printing machinery.
We provide aluminum foil slitting rewinder machines at reasonable rates. We never leave a chance of disappointment for our clients. We are specialized in our products.