BOPP tape coating machine is used in self-adhesive tape applications. The BOPP tape coating machine has two web aligner units, a heater, a blower, and a motor with the panel as per technical specifications. It is used for heavy-duty performance.
The technical specification of the BOPP tape coating machines is as follows: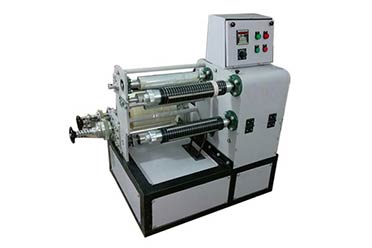 Specification of the BOPP coated machines:
BOPP tape coating machine is specifically designed to meet the coating requirements of various industries. It is made with quality-tested raw materials and is authenticated as per the international standards of quality. It has long-lasting service life and is resistant to corrosion. It is highly demanded by clients due to their high quality and performance.
BOPP tape coating machines helps to reduce the workload; it has better compatibility, it produces best quality coating. BOPP coating tape is strong enough to work as a safeguard to the packaged product during shipping.
Ocean international is the leading manufacturer and supplier of slitting machinery, rewinding machinery, extruder machinery, plastic machinery, plastic packaging machinery, face mask machine manufacturer, folded face mask making machine, nonwoven mask machine manufacturer, and printing machinery. We are specialized in our machines. These machines are made from high-grade raw materials.
We can customize BOPP tape coating machines as per the client's requirements. We provide BOPP tape coating machine at reasonable rates. We never leave a chance of disappointment for our clients.