SPF coating plant provides an advantage to the low roof systems. SPF coatings have high thermal resistance that increases per unit thickness of the roof. SPF coating is manufactured from a mixture of liquid isocyanides and liquid polyol resins. SPF coatings have excellent insulation properties and custom slope to avoid water issues and improve water flow to the drainage system. SPF coating requires a roof coating to be applied over the foam to protect the spray polyurethane foam from deteriorating due to the sun's harmful UV rays. SPF coatings create minimal disruptions to the tenants and occupants inside the building during construction.
Pro's of SPF coating plant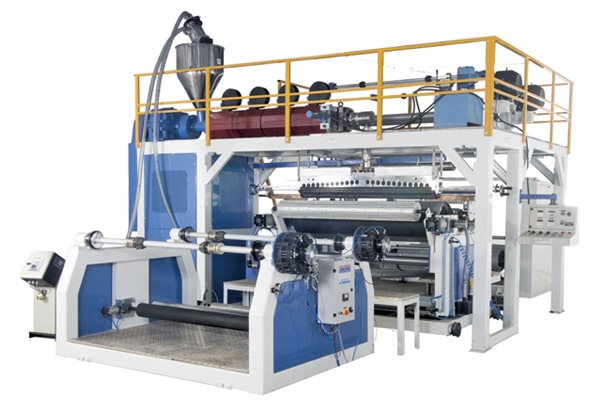 Easy installation: The SPF coating plant is easy to install. It saves more money and time for the new SPF roof. The application process is so easy and quick that it can be applied without causing any interruptions to the daily routine of the facility. SPF roofs are easily installed by spraying the liquid on the existing roof and allowing it to expand into foam.
Energy-efficient: SPF coating plant provides better insulation to the building. It delivers thermal, air, and moisture barriers to providing the highest roofing value per inch. SPF coatings keep the heat out in summer and in during winter; it lowers the energy costs for its facility owners.
Easy maintenance: Once the coating plant is installed it needs less repair and maintenance. SPF coating plant has a long-lasting service life. It has to be inspected semi-annually, in the spring and again in the fall. Additional checkups should be maintained if the plant has gone through any damaging events in the past.
Renewable and sustainable: These coatings are renewable and sustainable. It never pays off for the roofing. It uses eco-friendly measures for SPF roofing:
It comes with zero ozone depleting potential
It emits low volatile organic compounds
It is free from Chlorofluorocarbons (CFCs)
Resists UV radiations
Con's of SPF coating plant:
Ocean international is the leading manufacturer and supplier of plastic packaging machinery, slitting machinery, rewinding machinery, extruder machinery, plastic machinery, face mask machine manufacturer, folded face mask making machine, nonwoven mask machine manufacturer, and printing machinery.
We manufacture machines that have undergone stringent quality checks to ensure smooth operation and efficient performance. We provide SPF coating plants at reasonable rates. We never leave any chance of disappointment for our clients. We are specialized in our machines.